Exclusive: Fantastic Four is Getting the Boot...a Reboot that is PDF Print E-mail
Written by IESB Staff
Monday, 09 March 2009
IESB's has heard word around town is

Fantastic Four

over at 20th Century Fox is gearing up for a reboot.

With

Daredevil

already getting the once over and Planet of the Apes also in the running for a new start with a prequel in the works Fantastic Four is joining the reboot gang.

The two films previously released never really caught on with the fans and the studio is reportedly looking to completely retool, recast and recrew the franchise. This means no Tim Story, no Iaon, no Julian (thank the maker, he never sat well with me as Dr. Doom), no Chris, no Chiklis and no Jessica.

The first Fantastic Four in 2005 pulled in over $330 million worldwide and the second film, Fantastic Four Rise of the Silver Surfer, opened in 2007 with a total box office take of $290 million. Both made money and were commercial successes but the reviews were lackluster and the fan reaction was mediocre.

The franchise is looking to be "less bubble gum" this time round following the Iron Man template, which was a complete success in reviews and box office take but a bit darker when it came to its superhero. Iron Man was in no way as dark as The Dark Knight but was funny, action-y as well as a bit on the serious side.

Now who do you want as Mr. Fantastic this time out? Which director would be the best choice to bring this story to the screen once again?

Stay tuned to the IESB for further updates!
I'm kinda glad to hear this, cause those
Fantastic Four
movies were heaping piles of pile, what with Galactus being a violet tornado instead of a Extraterrestrial Giant that Eats Worlds, Jessica Alba's creepy blue contacts, and Dr. Doom being a more "droll" version Willem DaFoe's Green Goblin rather than the king mother fucker of all super-villains that he is. with the exception of Chiklis as the Thing, these movies were frustratingly miscast and way way too lighthearted. the
Iron Man
approach would work well; not "dark", but not camp either. something that's a lot of fun, but doesn't wind up mocking the material that bore it.
I'm bored, so here's my theoretical casting for the theoretical
Fantastic Four
relaunch.
Kyle MaClachlan
as Reed Richards aka Mr. Fantastic.
Naomi Watts
as Sue Storm aka the Invisible Woman.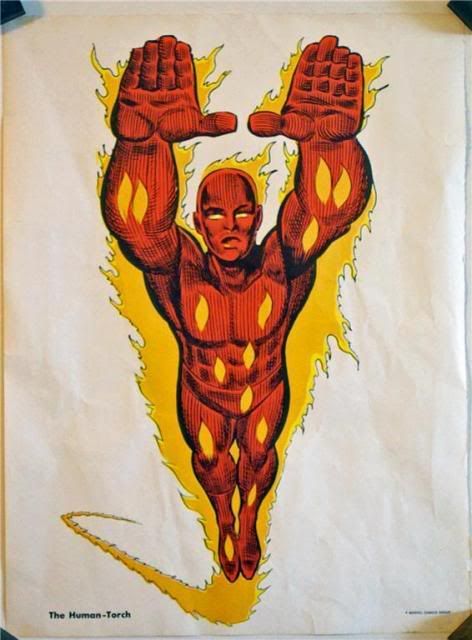 Nathan Bexton
as Johnny Storm aka the Human Torch
Michael Chiklis
as Ben Grimm aka the Thing (can't really think of anyone better)
Michael Ironside
as Dr. Victor Von Doom.
that's all.